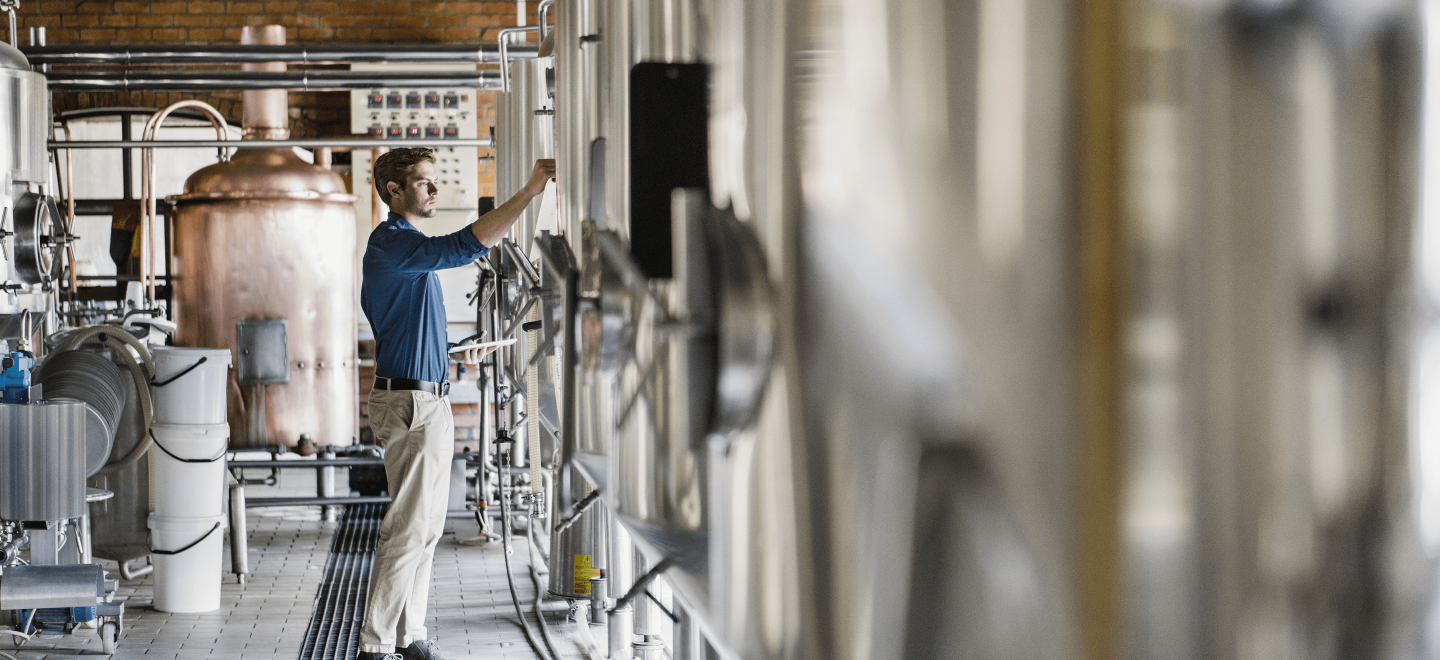 Why bringing in-house "beer spoiler" quality control testing in 2021 could be a smart move for craft brewers?
An "annus horribilis" for the craft brewing industry is just coming to an end we hope! A stark contrast for an industry in Europe that has experienced a strong growth in recent years. Over the last 15 years or so craft beer has increasingly captured the drinking public's interest and while on-line, curb side and supermarket sales increased significantly in 2020, this has far from compensated for the lost restaurant, bar and event sales. The arrival of the COVID vaccine for spring 2021 will mean a progressive pickup in demand as  social interactions return and the challenge for the industry is being ready to step up once again the production in a sustainable manner.
 However you choose to define craft beer and breweries, there are words that are recurrently associated with them such as "quality", "premium" and "flavour". As this industry continues to grow thanks to the ever increasing popularity for this sector, the ultimate goal is not only to produce a quality beer but to produce it consistently for its expectant public. 
From a quality perspective, the challenge is not only to produce a quality beer but to produce it consistently
Quality control naturally plays a central role in the safeguarding of the beer production starting with the raw ingredients and finishing the moment the beer in consumed. From a beer contamination perspective, this subject encompasses not only the sampling and testing at critical points during production but also the brewery setup, procedures and their management as well as the training of the team who will be involved in its implementation. The importance attributed to preventative "quality control" is one of the key factors to future proofing a craft brewery's success. 
During the brewing process, microbiological stability at each step is an important  quality based objective and all the more so for an industry where pasteurisation is the exception rather than the rule, meaning that you need to keep your eye on the ball at every step of the way and any contamination event requires early detection for a rapid response.
All too often, the importance attached to routine beer spoiler quality control takes a back seat while there are no problems and is seen simply as an additional cost centre to the production of craft beer. If the brewery can avoid or minimise these costs to the strictest minimum, all the better. Any brewery that has experienced contamination issues will tell you that this approach to quality control is at best risky as this issue alone cannot only result in the total shut down of production but also is typically symptomatic of a far larger issue, namely brewery hygiene. A proactive sampling programme should actually be considered as a "brewery health check" where the temperature of the patient is being routinely monitored!
Quality Control is one of the key factors to future proofing a craft brewery's success
The modern brewery needs to make timely quality and production decisions based on a maximum of pertinent real time data. In this, craft brewers face exactly the same challenges and needs as their industrial cousins albeit on a different scale. Generating such data needs to be a management priority and requires more often than not in-line, on-line or at the very least at-line measurements in the brewery laboratory.
What are the benefits for my brewery of bringing in-house my beer spoiler testing?
Much time and effort has been invested in the selection of the raw ingredients and tweaking of the brewing process in order to produce a unique beer destined for the beer drinking public who are looking for a "premium experience". The primary aim therefore of an in-house beer spoiler testing programme will be that of assuring customer satisfaction. A reputation, as with most industries takes time to build but one or two false steps can result in a rapid descent particularly in the 21st century where social media results in a rapid sharing of experiences, positive or negative.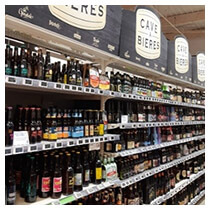 Furthermore, from a direct cost perspective, with a proactive quality control programme in place, the ability to make real time decisions at each critical step in the brewing process will have direct benefits related to production costs and optimisation of the available brewery resources.
In an ever increasingly competitive sector, distribution contracts are hard won and the ability to demonstrate a robust quality assurance programme (including beer spoiler detection) to guarantee the quality of the finished product will help increase the distributor's goodwill towards you as a brewery. This can only be advantageous for a brewery!
Finally, do not under estimate the positive effect on your team where quality assurance is a top brewery priority. They feel that they are directly implicated in the quality of the products that will be bought by friends and family and it will help reinforce their belief and motivation which will render them even more productive and reduce staff turnover.
What points should be considered when investing in a beer spoiler detection solution for the laboratory?
In addition to cost, there are essentially 4 different elements to be looked at: 
- Rapid, same day results to assure reactivity
- A sensitive and specific test  that generates actionable results well before the quality of the beer is  impacted (PCR technology is proving to be the rapid microbiology solution of choice in the  21st century in the brewery industry)
- Easy to deploy in a brewery where access to a fully trained microbiologist is not always possible
- Finally, a robust test enabling all brewery matrices to be analysed including raw ingredients, the beer at different phases of production and brewery environment (e.g. post CIP analysis)
All in all, with 2021 fast approaching and the promise of European economies once again picking up, maybe now is the time to look again at investing in your laboratory capabilities in order to help you face with confidence the opportunities that it will present.
bioMérieux / Invisible Sentinel propose a range of PCR based solutions adapted for brewery laboratory use:

- VERIFLOW® beer spoilage PCR detection solution

- GENE-UP® BREW beer spoilage RT-PCR detection solution