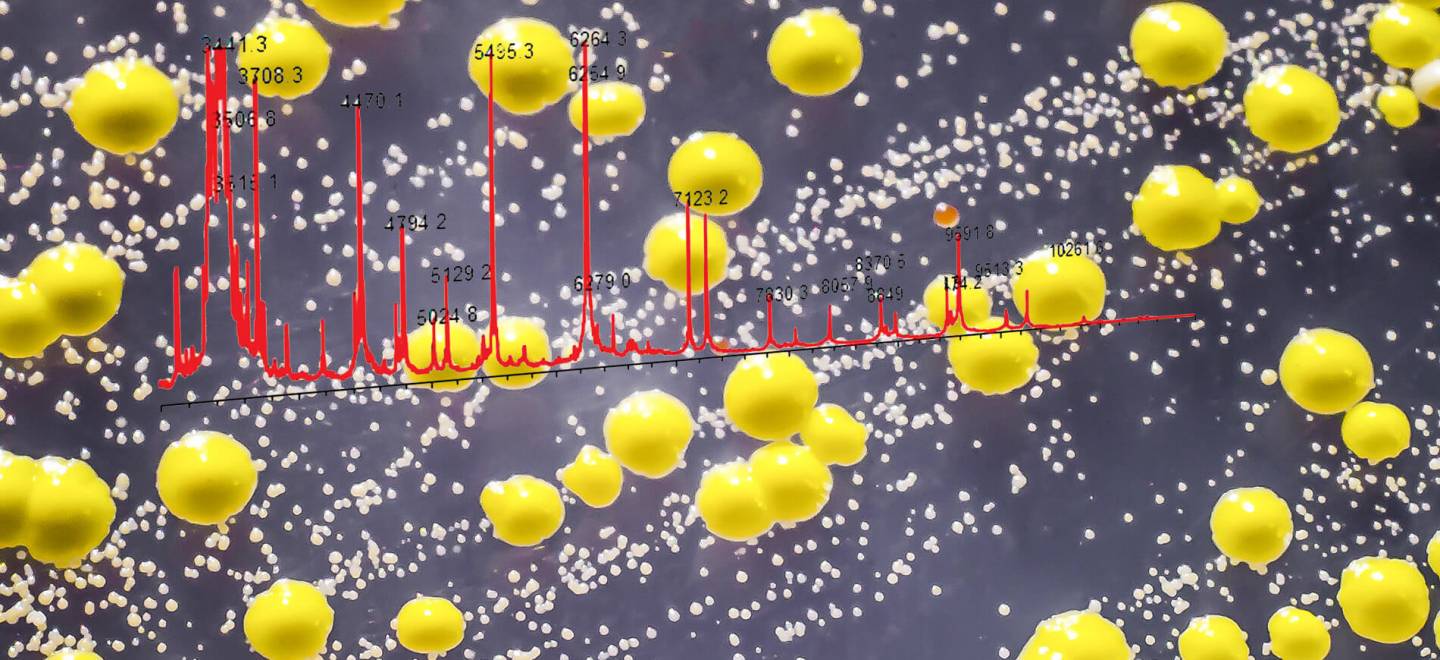 ACCURATE IDENTIFICATION OF PHARMACEUTICAL ENVIRONMENTAL MICROORGANISMS By MALDI-TOF Mass Spectrometry
When the knowledge base quality matters!
Microbial contamination of pharmaceuticals poses a great problem to the pharmaceutical manufacturing process from both a safety as well as an economic point of view. Rapid and accurate identification of microorganisms may contribute to reduce cost and time linked to investigations and corrective actions. Clearly, sterile as well as non-sterile pharmaceutical products should be free of harmful microbial species. What's more, the financial impact of microbial contamination on the manufacturing process can be significant; from scrapping large amounts of high value finished product to all the costs and brand damage associated with a product recall.
IDENTIFICATION OF PHARMACEUTICAL ENVIRONMENTAL MICROORGANISMS: FUNDAMENTAL FOR QUALITY
The importance of microbial identification, has been stressed by regulators, thus, the new EU GMP Annex 1 (Version 12) for the Manufacturing of Sterile Products stipulates that:
"9.31 Microorganisms detected in Grade A zone and Grade B area should be identified to species level and the potential impact of such microorganisms on product quality (for each batch implicated) and overall state of control should be evaluated. Consideration should also be given to the identification of microorganisms detected in Grade C and D areas (for example where action limits or alert levels are exceeded or where atypical or potentially objectionable microorganisms are recovered). The approach to organism identification and investigation should be documented."

The guidance for industry published by the FDA (Sterile Drug Products Produced by Aseptic Processing — Current Good Manufacturing Practice), specifies that the "characterization of recovered microorganisms provides vital information for the environmental monitoring program. Environmental isolates often correlate with the contaminants found in a media fill or product sterility testing failure, and the overall environmental picture provides valuable information for an investigation."

The USP Chapter <1116> Microbiological Control and Monitoring of Aseptic Processing Environments, also mentions that "a successful environmental program includes an appropriate level of identification of the flora obtained by sampling. A knowledge of the flora in controlled environments aids in determining the usual microbial flora anticipated for the facility and in evaluating the effectiveness of the cleaning and sanitization procedures, methods, agents, and recovery methods. The information gathered by an identification program can be useful in the investigation of the source of contamination, especially when recommended detection frequencies are exceeded. Identification of isolates from critical and immediately adjacent areas should take precedence over identification of microorganisms from noncritical areas. Identification methods should be verified, and ready-to-use kits should be qualified for their intended purpose"

Monitoring critical and immediate surroundings of clean areas as well as personnel should include routine identification of microorganisms to the species (or, where appropriate, genus) level.
Thus, microbial identification is extremely important to control the manufacturing area and the process. In some cases, environmental trending data have revealed migration of microorganisms into the aseptic processing room from either uncontrolled or less controlled areas.