CULTURE MEDIA SOLUTION
Safe and efficient culture media preparation is an important part of cell and microorganism sample growth in the lab. To help ensure that the quality control of culture media in a microbiology laboratory can be performed with precision and speed, bioMérieux offers a wide range of ready-to-use media for the enumeration of quality indicators in food products. Our culture media solutions include plate methods that demonstrate high efficiency and reliability. In routine food pathogen testing and in the preparation of culture media for bacterial growth, our systems can reduce in-process contamination risks and waste. In addition, our automated culture media preparation technology helps save time and resources for faster product release.
enrich with
SAMPLE PREPARATION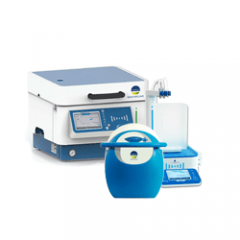 Automatically dilute 1 to 375g samples.

Rapid, automated preparation of 1 to 20 liters of ready-to-dispense broth.
 

Efficiently homogenize samples up to 375g.
See the product
Detect with
CULTURE MEDIA For Food Applications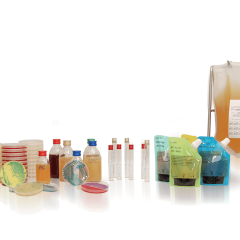 A comprehensive range of ready-to-use culture media
See the product
identify with
IDENTIFICATION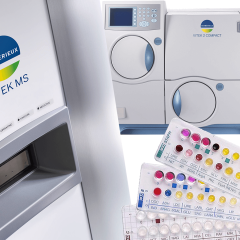 A high-quality portfolio of 3 advanced solutions, from manual to automated

Over 100 identifications of microorganisms performed every minute worldwide using bioMérieux solutions
See the product
A solution for every test